Compete in JCURV's Agile Olympics to support your favourite charity! We're looking for examples of great agile teams in three categories ranging from innovation, value delivery and best cultural change.
---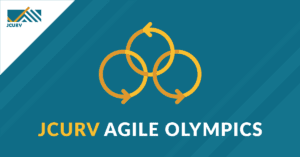 The Olympic games have now closed for another 4 years, but our Agile Olympics is still open to entries for a few more weeks. In the spirit of the games, we thought it would be fun to try and find the best agile athletes the world has to offer and hence we are launching the JCURV Agile Olympics! 
We don't have gold medals to award, but the winner of each event can nominate a registered charity of their choice and JCURV will donate £1000. That can't be bad!
We have 3 fun events you can enter. Enter one, two or all events if you wish.
100M Sprint – Best innovation in agile
Weightlifting – Most value delivered by a team
High Jump – Biggest cultural change
To enter, simply enter your submission, below. It's pretty easy, just a 150 words or so why you think you deserve gold! The winner of each event will be selected by our panel of judges whose decision is final. The event will be open until the end of September. 
So are you up to the challenge? Enter today and win a prize for the registered charity of your choice.
---
Agile Olympics
Entry form