How to drive diversity in your organisation
It's March Madness.
In my partner's mind, this is a knock-out basketball tournament in the US. For me, it represents something different, the vast number of inspiring festivities and awareness campaigns that have been happening as part of Women's History Month 2023.
With all the celebrations taking place, I was inspired to share some of my personal experiences and learnings around an incredibly important topic: driving diversity. Particularly, encouraging women of all ages, races, and abilities to flourish within their organisations.
In the week that saw 'Embrace Equity' as the theme for International Women's Day 2023, I had the privilege of volunteering at the Women in Data flagship event. With a broad range of discussions chaired by influential women and numerous workshops to participate in, it proved the perfect setting to take 2,000 attendees through what I'm calling: "The 5 Stages to Drive Diversity".
The example I use throughout these 5 stages is directed towards the broader topic of women in the workforce, however the steps can be applied to any form of intersectional inequality* you might need to face into within your organisation.
Here's how the day played out and some key steps for how you can begin your own journey to building a more welcoming, inclusive, and diverse workforce.
1. Get Informed
We attended numerous talks from main stage speakers, learning about the current tech and data landscape with topics ranging from data biases in women's healthcare to the data points behind the Lioness Jill Scott and her success.
Did you know only 25% of those in the data industry are women, that women are 65% more likely than men to lose jobs in the ongoing wave of tech layoffs, or going beyond the workplace that women are diagnosed with diseases approximately 4 years later than men?
If the answer's no, get your hands on the book Invisible Women: Exposing data bias in a world designed for men and you'll be up to speed in no time.
2. Be Inspired
With household names like Martha Lane Fox, Dame Stephanie Shirley, Shola Kaye, and Edwina Dunn (just to name a few) sharing their stories, how could you not be inspired? Jill Scott told us to "inspire before we expire" but perhaps you need to be handed the baton before you can pass it on. If you aren't familiar with these powerhouse women, they're a good place to ignite your emotion and I promise you won't be disappointed.
3. Get Involved
The JCURV team were invited to host a "Datagility" workshop where we immersed our group in a Lego activity to give them hands on experience of how to rapidly unlock value from data by applying agile principles. A key learning from our attendees was that you need cross-functional, empowered, diverse teams that represent your customer base to help address issues, validate opportunities, eliminate data biases and to drive innovation and diversity of thought. Supporting a diverse team is not only principled, it can positively impact your top and bottom lines.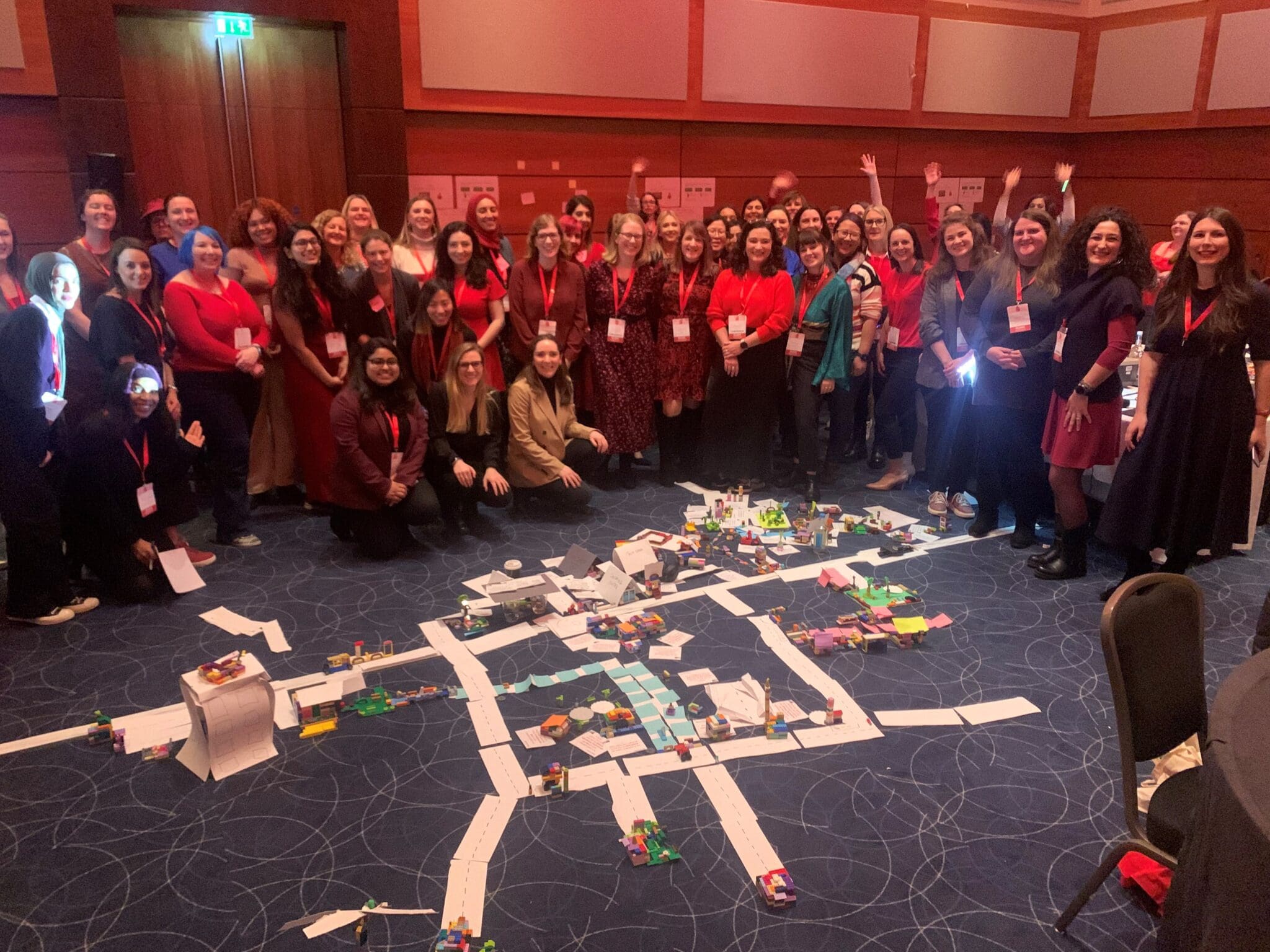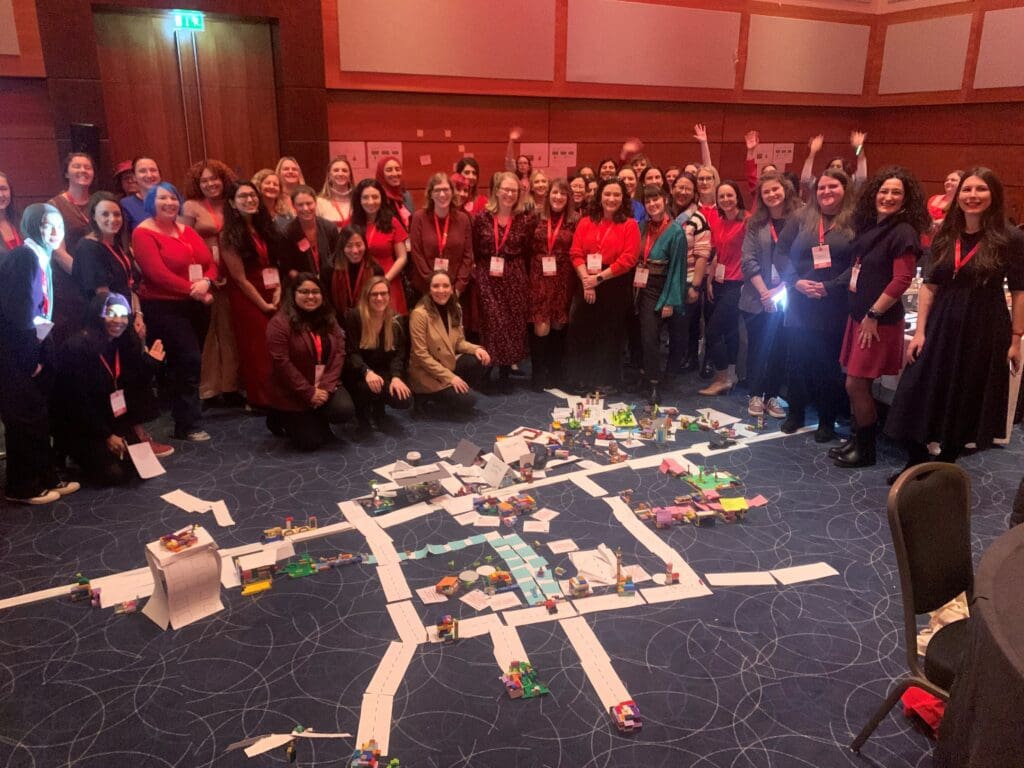 4. Become Involved
Having spent the day surrounded by inspiring women and allies, the constant message throughout was to lift others up. I've been incredibly lucky to have mentors hold doors open and give me seats at the table; the ask is to ensure we all role model this behaviour and support others in return.
5. Make an Impact
Coming away from the event I feel equipped with the knowledge, community, and commitment to help drive change. So, whether you're a fellow female or a friendly ally I encourage you to reflect on the one thing you could do today to create a more inclusive and diverse workforce…and go do it.
*Intersectional inequality or intersectionality describes how a person's various social identities such as race, class, and gender, combine to create different modes of discrimination and privilege.