We are helping key sectors thrive in a increasingly changing world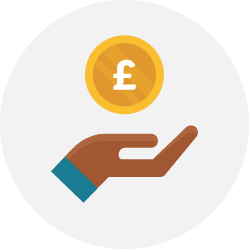 Banking & wealth management
We help banks and wealth managers deliver their strategy faster and more efficiently
Creating adapting financial services organisations
BANKING AND WEALTH MANAGEMENT
With new entrants, changing consumer behaviour, new regulations and game-changing technologies and a volatile economy, Financial services has never had so much change to manage.
We support Financial services clients deal with many of their key challenges including:


We supported the world's leading investment banking Markets business in transitioning to a product operating model, working closely with teams responsible for building and maintaining their strategic trade management and pricing system in moving from being organised by capability to being organised by value streams. We implemented more effective, aligned, and collaborative planning and prioritisation, resulting in a 73% increase in flow velocity over the quarter and improved outcome delivery.

We used Agile methods to successfully accelerate LBG's ability to identify, design and deploy a new propositions into the market, increasing the speed to market by over 50%, productivity by 45% and staff engagement by 42%.


We supported Schroders Personal Wealth (SPW) with their agility journey, initially introducing agile ways of working to 100 colleagues in technology and subsequently broadening the initiative to the wider organisation. We designed the value stream operating model and introduced an agile culture. This enabled SPW to deliver more value through improved delivery and a stronger focus on prioritisation of business outcomes, primarily freeing up advisor capacity to give more advice to more people and converting more clients in the sales process. With our help, SPW was able to reduce marketing collateral, re-engage client prospects, increase conversion rate, and significantly improve client satisfaction.

We supported Hargreaves Lansdown to embark on an Agile transformation, accelerating the pace of change across the business from propositions development to customer experience.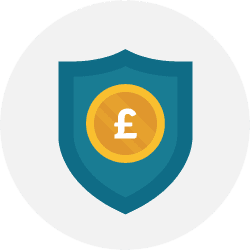 Insurance
We help increase their ability to meet the changing needs of their customers and take advantage of technology and data opportunities
Increasing agility and extract greater value from data
INSURANCE CHALLENGES AND HOW WE HELP
The insurance sector is going through a significant change as a result of increased competition, new business models and untapped data. ​
We support insurance clients deal with many of their key challenges including:


We introduced and embedded agile ways of working from the Exec to the delivery teams across the entire Digital, Tech and change portfolio including designing and launching a new operating model.

We worked with the Chief Data Officer at DLG Group to define the data strategy and begin to transform the function using agile ways of working.

We worked with the Global CRO to define and mobilise a new Risk strategy post Covid. We supported the team to gain greater transparency and ability to prioritise across regions for the second line risk function. Watch the video on YouTube.

Against a backdrop of changing structure and systems, we rapidly defined a future vision and strategy for Asset Data Services to maximise the value they deliver to the business.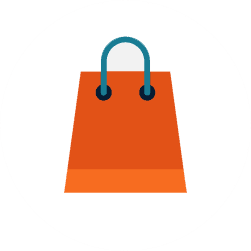 Retail And FMCG
We help retailers get future fit by building their capability to respond faster and more efficiently to the increasingly challenging environment
Increasing retailers agility and data capability
RETAILER CHALLENGES AND HOW WE HELP
The Retail sector is going through unprecedented change. Increased competition, rapidly changing consumer behaviours and new business models require retailers to be significantly more nimble and adaptable.
​We support retail clients deal with many of their key challenges including:


We designed and implemented a Product Operating Model, bringing together the business, digital programme, and traditional technology delivery capability. We mobilised cross-functional teams, agile ways of working and transitioned the traditional PMO to an Agile Portfolio Office (APO) to focus on the business's strategic priorities and deliver more predictable and incremental value.


CCEP embarked upon a multi-year data transformation. It was decided to centralise existing reporting activities into a new offshore team, however ways of working were impacting productivity and the relationship with international stakeholders. We introduced and embedded our unique DatagilityTM approach, and in 9 months the team have transitioned to be a trusted partner, increased engagement by 36%, created over 100 new, high-value reports, and have lasting capability to sustain these collaborative ways of working.


We worked with the Digital and Technology leadership team to rapidly clarify and prioritise their strategic portfolio and upskilled their teams in product management and innovation principles and practices. We ran a large-scale planning event to agree the immediate strategic priorities and roadmap aligned the businesses needs and mobilised the team into delivery.

We worked with Sainsbury's to deliver a £1bn transformation by applying Agile ways of working, focusing on new propositions, productivity and organisational efficiencies.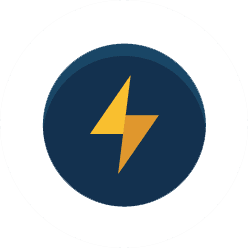 energy and utilities
We are helping energy firms through the energy transition through rapid innovation, building data analytics capability and improving agility
Creating future ready energy firms
ENERGY AND UTILITIES CHALLENGES AND HOW WE HELP
The energy industry is experiencing fundamental change, creating significant opportunities to improve or access new revenue pools and reduce costs and risk. Increased data, digital capability, consumer attitudes and technology changes are the main drivers with the winners being those that can quickly respond.​
We support energy and utilities clients deal with many of the key challenges including: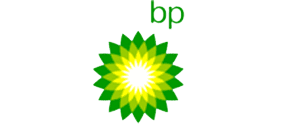 We supported the Group Head of Safety and Operations to mobilise their transformation strategy, increasing automation and improving the use of data analytics to improve assurance quality and efficiency.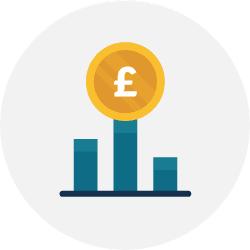 private equity
We help PE firms sustainably extract greater value from their investments
Accelerating the speed to value sustainably
PRIVATE EQUITY CHALLENGES AND WHERE WE HELP
PE firms need to create value more faster and sustainably than ever before going beyond financial reengineering. With such high levels of market volatility, investments are under increased stress and require a fundamental change in how they are managed. 
We support private equity clients in the following areas:

We worked with the Exec, Board and Investors of a start-up credit card business to accelerate growth for a recent portfolio purchase. We developed a segmented existing customer strategy that will contribute to c.20% of balance growth by the end of 2021.