We are proud of our strong track record


TRANSITIONING TO A
PRODUCT OPERATING MODEL
We supported the world's leading investment banking Markets business in transitioning to a product operating model, working closely with teams responsible for building and maintaining their strategic trade management and pricing system in moving from being organised by capability to being organised by value streams. We implemented more effective, aligned, and collaborative planning and prioritisation, resulting in a 73% increase in flow velocity over the quarter and improved outcome delivery.
Find out more

Transforming the analytics function of DLG Group
We worked with the Chief Data Officer at DLG Group to define the data strategy and begin to transform the function using agile ways of working.

DEVELOPING AN AGILE
DATA STRATEGY
Against a backdrop of changing structure and systems, we rapidly defined a future vision and strategy for Asset Data Services to maximise the value they deliver to the business.


AGILE TRANSFORMATION OF A LLOYDS OF LONDON INSURER
We introduced and embedded agile ways of working from the Exec to the delivery teams across the entire Digital, Tech and change portfolio including designing and launching a new operating model.

Accelerating product development at LBG
We used Agile methods to successful accelerate LBG's ability to identify, design and deploy a new propositions into the market, increasing the speed to market by over 50%, productivity by 45% and staff engagement by 42%.
Agile transformation at
bank of Ireland UK
We worked with BOI UK to transform their Mortgages and Loans business, before expanding into regulatory delivery, Audit and HR, delivering a material profit uplift and increase in staff engagement.


Designing and mobilising a product operating model
We supported Schroders Personal Wealth (SPW) with their agility journey, initially introducing agile ways of working to 100 colleagues in technology and subsequently broadening the initiative to the wider organisation. We designed the value stream operating model and introduced an agile culture. This enabled SPW to deliver more value through improved delivery and a stronger focus on prioritisation of business outcomes, primarily freeing up advisor capacity to give more advice to more people and converting more clients in the sales process. With our help, SPW was able to reduce marketing collateral, re-engage client prospects, increase conversion rate, and significantly improve client satisfaction.
Find out more

Accelerating IT product delivery at CNA Hardy
We worked with CNA Hardy, a Lloyds of London Insurer, to accelerate the delivery of their new pricing and underwriting tool, reducing release cycles from 1 year to every 8 weeks.

Rapid Mobilisation of the
risk function strategy
We worked with the Global CRO to define and mobilise a new Risk strategy post Covid. We supported the team to gain greater transparency and ability to prioritise across regions for the second line risk function. Watch the video on YouTube.
Find out more

EMBEDDING AGILE WAYS
OF WORKING
We worked with Brewin Dolphin to embed agile ways of working within selected business critical teams.

Accelerating growth of
credit card portfolio
We worked with the Exec, Board and Investors of a start-up credit card business to accelerate growth for a recent portfolio purchase. We developed a segmented existing customer strategy that will contribute to c.20% of balance growth by the end of 2021.

Agile transformation of Hargreaves Lansdown
We supported Hargreaves Lansdown to embark on an Agile transformation, accelerating the pace of change across the business from propositions development to customer experience.

Building data analytics and agile capability for a bank
A FTSE 100 bank needed to quickly build out its data analytics capability and JCURV successfully placed the Director of Analytics, analysts and product owners as part of a transformation.
Retail and
consumer goods

Transforming the data function at CCEP
CCEP embarked upon a multi-year data transformation. It was decided to centralise existing reporting activities into a new offshore team, however ways of working were impacting productivity and the relationship with international stakeholders. We introduced and embedded our unique DatagilityTM approach, and in 9 months the team have transitioned to be a trusted partner, increased engagement by 36%, created over 100 new, high-value reports, and have lasting capability to sustain these collaborative ways of working.
DataIQ Awards Shortlist

DESIGNING A NEW AGILE DATA OPERATING MODEL
We worked with the Group Data Director on the Operating Model for the newly formed central data capability for the Group. Then we supported the Group Data Leadership Team and key stakeholders across the business to define the new processes, structure, behaviours, and agile ways of working required to deliver their strategy to ensure data will be a competitive advantage in the future. 
Find out more

Delivering the food strategy at Sainsbury's PLC
We worked with Sainsbury's to deliver a £1bn transformation by applying Agile ways of working, focusing on new propositions, productivity and organisational efficiencies.

INCREASING AGILITY
AT COSTA
We worked with the Digital and Technology leadership team to rapidly clarify and prioritise their strategic portfolio and upskilled their teams in product management and innovation principles and practices. We ran a large-scale planning event to agree the immediate strategic priorities and roadmap aligned the businesses needs and mobilised the team into delivery.


An agile transformation
with dr. martens
We designed and implemented a Product Operating Model, bringing together the business, digital programme, and traditional technology delivery capability. We mobilised cross-functional teams, agile ways of working and transitioned the traditional PMO to an Agile Portfolio Office (APO) to focus on the business's strategic priorities and deliver more predictable and incremental value.
Find out more

Innovation and business planning transformation
We worked with the Exco of Kellogg's Europe, introducing agile ways of working to accelerate the rate of innovation and improve planning accuracy.

Increasing staff engagement powered by colleagues
We worked with one of the largest retailers in the UK to address declining staff engagement levels post a merger. Through a series of workshops with the teams we helped identify the key challenges and mobilise colleagues to address them in a series of Sprints.

Extracting value from data faster and more efficiently
We worked with the Chief Data Officer of Sainsbury's plc supporting the team to increase the speed, efficiency and effectiveness of how they deliver value - "We've delivered more in the last 6 weeks than the last 12 months!" - Group CFO.
Find out more

Transforming the digital team's ways of working
We worked with the Chief Digital Officer and their digital team to improve the delivery speed and effectiveness of their online strategic programmes.
Healthcare and
Pharmaceuticals

Customer contact strategy definition and mobilisation
We supported Nuffield Health with their Contact Centre technology deployment. We defined the Customer Contact strategy and business case, securing investment, before designing, building and implementing the new system within 6 months and resulted in significant cost savings and incremental revenue. We applied an agile approach to transform the Contact Centre beyond the telephony system, improving customer and colleague satisfaction and embedding a continuous improvement capability and lasting cultural shift.


Embedding a new culture and governance mobilisation
We worked with the global Bio-Stats team to evolve their ways of working and embed a new culture. We helped leaders understand their new role, defined principles and behaviours to role model, and upskilled 150 global leaders in empowerment and the attributes needed to lead autonomous teams, resulting in a 20% uplift in engagement levels. We also established new governance process for on-going portfolio prioritisation which significantly improved in their cycle times.

Improving care quality and efficiency
We worked with the Chief Data Officer and the Exco of Mencap to introduce agile ways of working to improve the insights service managers received to improve care quality and efficiency.
Find out more

INTRODUCING AND EMBEDDING 'BIG ROOM' PLANNING
Sponsored by the Group Exec, JCURV introduced and embedded 'Big Room Planning' across more than 15 teams. JCURV ran the first event before handing over to NewsUK to run the subsequent events.
'We have had a clearer picture of our business progress' - NewsUK Executive
Find out more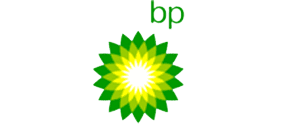 Automation and data
analytics transformation
We supported the Group Head of Safety and Operations to mobilise their transformation strategy, increasing automation and improving the use of data analytics to improve assurance quality and efficiency.

Agile innovation in retirement home building
We co-designed and implemented an agile innovation approach to support the ongoing transformation of how the business designs their new builds and renovations.

Increasing the agility of the EY assurance practice
We supported EY to adopt agile and deliver their transformation focusing on increasing new business growth, staff engagement and productivity, delivering a step change in incremental profit within 12 months.

Designing and mobilising a new operating model
Voice21 is an Oracy charity supporting strengthen teaching capability in oracy. Due to a change in business model, V21 recognised it needed a new operating model. JCURV worked with the entire organisation to define the new processes, structure and behaviours required to deliver their strategy in a series of iterations.
Find out more